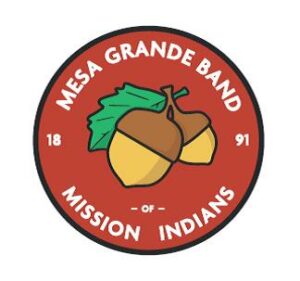 Job Posting – Tribal Facilities/Equipment Manager
The Mesa Grande Band of Mission Indians is accepting applications for the positions below.  This job posting is open to Mesa Grande Tribal Members only through February 12, 2017.
Tribal Facilites/Equipment Maintenance Technician
Tribal Operations
Pay Rate:  Lead $15 -$18 per hour
Permanent part-time position
Job Definition:
Maintains Tribal assets and facilities.  Ensures all assets including equipment, vehicles and buildings are kept secure, clean and cared for.
General Duties:
Works with Tribal Management as a team member
Clears weeds and debris from Tribal buildings and facilities
Manages waste removal and recyclables
Cares for equipment and tools
Assists with asset inventory counts and condition identification
Cares for Tribal vehicles
Participates in general cleaning, painting, and repair work
Uses hand tools and power tools
Required Experience & Qualifications:
The skills and knowledge required would generally be obtained with previous experience maintenance, and cleaning
Ability to apply common sense understanding to carry out detailed oral or written instructions.
Ability to relate to Tribal members, staff and public in a courteous manner.
Ability to lift, bend and work overhead.
Requires use of safety equipment, goggles, gloves, hard hats, masks, boots or other hard soled shoes when appropriate
Requires general knowledge of use of construction hand tools and power tools
Must adhere to Tribal policies and procedures
Requires valid driver's license and ability to operate vehicles.
Must pass standard drug test and strictly adhere to drug-free workplace policy
Job posting is open until filled – Please make resume available to the Mesa Grande Tribal Office For Job APP: HERE
Mesa Grande Business Committee, Office: 760-782-3818 fax: 760-782-0795 email: mgbomi@mesagrandeband-nsn.gov
TRIBAL MEMBER AND INDIAN PREFERENCE WILL APPLY IN HIRING. ALL RESUMES WILL BE CONSIDERED.