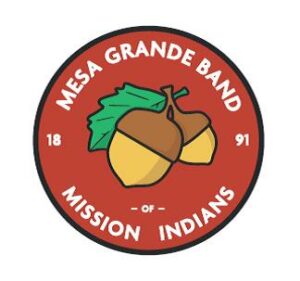 Job Posting – Tribal Construction Safety Crew
The Mesa Grande Band of Mission Indians is accepting applications for the positions below.  This job posting is open to Mesa Grande Tribal Members only through February 2, 2017.
Tribal Construction Safety Crew
This Project will utilize funds awarded from the BIA, Division Environmental, Cultural Resources Management & Safety, to dismantle, clean up and dispose of the log cabin located at the Mesa Grande Tribal offices on Black Canyon Road.
3-4 positions; one lead   2-3 crew
Pay Rate:  Lead $17 per hour     Crew $15 per hour
Temporary position lasting approximately 6-8 weeks
Part time – maximum 30 hours per week
No fringe benefits offered
Job Description:
To safely dismantle and dispose of the log cabin structure located adjacent to the Mesa Grande Tribal Office. Positions require utilization of construction tools and safety equipment.  May require using stairs, ladders and scaffolding.  May require overhead work and carrying large and or unusual shaped materials. Dismantled materials will be salvaged when possible and otherwise disposed of appropriately. Lead and at least one crew member must possess a valid driver's license and be able to drive a pickup truck. Lead will coordinate the timing and process of project activities and encourage safe procedures and utilization of appropriate safety equipment and correct utilization of tools and equipment.
Required Experience & Qualifications
Job requires lifting, bending and carrying old construction materials
Requires moving materials up/down stairs, ladders and scaffolding
Requires use of safety equipment, goggles, gloves, hard hats, masks, boots or other hard soled shoes
Requires general knowledge of use of construction hand tools and power tools
May require driving pickup truck
Must pass standard drug test and strictly adhere to drug-free workplace policy
Job posting is open until filled – Please make resume available to the Mesa Grande Tribal Office For Job APP: HERE
Mesa Grande Business Committee, Office: 760-782-3818 fax: 760-782-0795 email: mgbomi@mesagrandeband-nsn.gov
TRIBAL MEMBER AND INDIAN PREFERENCE WILL APPLY IN HIRING. ALL RESUMES WILL BE CONSIDERED.