The Mesa Grande Band of Diegueno Mission Indians are very proud of our youth and their achievements throughout the years and would like to celebrate these achievements. It truly does take a village to raise and encourage today's young ones as they prepare to enter the modern era through accomplishments in education, athleticism, and the arts. We hope to chronicle many of these achievements and look forward to seeing our leaders of tomorrow take shape. Please contact the Youth Coordinator; Jamie La Chappa at: youthprograms@mesagrandeband-nsn.gov.
The Youth Program is proud to contribute to Mesa Grande Youth's education, such as providing funds for tutoring, AP classes, SAT and ACT tests, field trips and schooling equipment. The Youth Program also provides funds for enrolling and providing equipment in extracurricular activities such as, school band, school clubs, school sports and travel sports.
Summer Language Class
Introduction to Iipay Aa
Class to start June 20th – August 1st
10:30 am start, Lunch 12:00 – 1:00, class ends 2:00 pm
For on Reservation children only, we can offer transportation. Please call the Tribal Office to coordinate.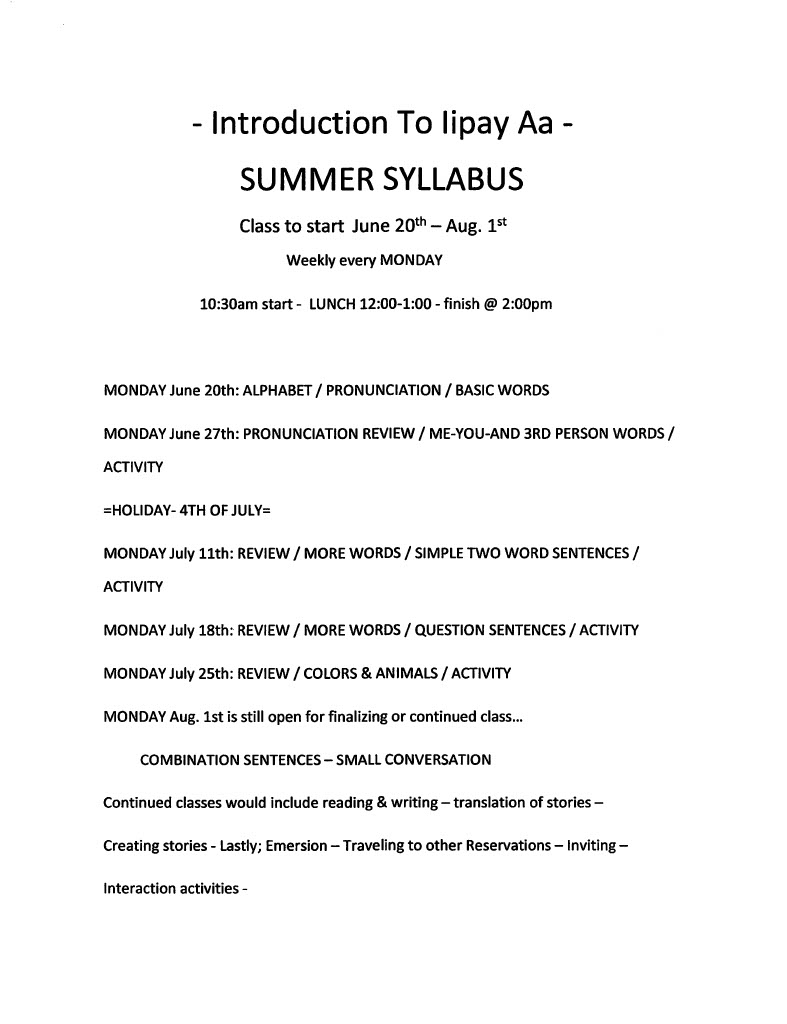 The Youth Program is working with Anthony Trujillo to create a language class for our Youth to attend during summer. Please take this survey below to help us prepare for participation.