Mesa Grande Band of Mission Indians as a Federally recognized Tribe provides enrollment procedures under Article II of the Articles of Association. enrollment issues are under the management of the Tribal Enrollment Committee. The committee reviews and verifies tribal membership based on genealogical records and family history. The committee also handles enrollment requests from prospective members.
Contact Email: mgenrollment@mesagrandeband-nsn.gov
Phone Contact:
Gabriel P. Kitchen Jr. 760-855-3486
The Member of the Enrollment Committee are:
Committee member: Gabriel Kitchen, Jr.
Committee member: Fred Murillo
Committee member: Cindy Rivera
Committee member: Theresa Hernandez
Elder Advisor: Vacant
Enrollment Committee Liaison: Tony Trujillo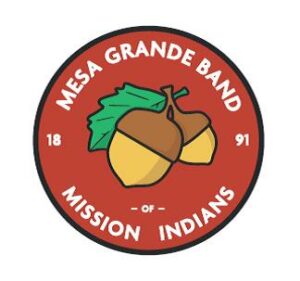 ARTICLE II. – MEMBERSHIP:
A. The membership of the Band shall consist of those persons who file applications for membership and are found qualified under one of the following categories:

1. Persons whose names appear on the 1940 Census Roll of the Mesa Grande band, except where "NE" on Column 1 opposite the names of certain persons, such persons shall not be eligible for membership.
2. Persons of one – sixteenth (1/16) or more degree of Mesa Grande Diegueno Indian blood who are direct lineal descendants of individuals eligible for membership under (1) above, regardless of whether the ancestor through whom eligibility is claimed living or dead.
3. If a person who is eligible for membership has been allotted on another reservation or on a public domain allotment or is officially enrolled or is a recognized member of some other tribe or band, such person or his descendants shall not be enrolled. A "recognized member of some other tribe or band" is a person who, because of his affiliation with the other tribe or band, holds tribal office, has received benefits or has shared in the assets of the tribe or the band.

B. The official membership roll shall be in accordance with an ordinance adopted by the members of the Band and approved by the Secretary of the Interior or his duly authorized representative. Such ordinance shall contain provisions for enrollment procedures, enrollment committee, application form, approval or disapproval of application, rejection notice, appeals and provisions for keeping the roll on a current basis.